We Comply with Charge Point Standards
Irelands EV Charging Specialists
We specialise in the supply and installation of Electric Car Chargers and accessories in homes, car parks and businesses, such as factories, hotels and shopping centres.
We provide full Consultations, Sales, Installation, Service and a Spare Parts Supply service across the island of Ireland.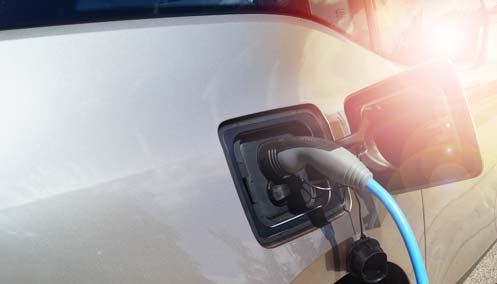 Electric Vehicle Home Charger Benefits:
Peace of mind with professional install.

SEAI Electric Vehicle Home Charger Grant.

Charge your electric vehicle from the comfort of your own home.
Certified by Safe Electric Ireland.

Fast, safe and reliable charging.

Reliable hardware backed by intelligent software.
EV Charging for Home and Business
All our electricians are certified by Safe Electric Ireland, fast-tracking your eligibility for SEAI Grant Approval. Our friendly and informed staff will guide you through the process of applying for the SEAI Grant, ensuring all requirements are met in order for you to receive your cashback.
A home charge point is usually installed on an external wall of the house and electric car charging is facilitated through your domestic electricity supply. An electric car will draw single phase 16A (3.6kW) when connected to your home charge point. A full charge from 0% will take between 6 and 8 hours.
If your car is plugged in overnight it will be fully charged by the next morning. Some electricity suppliers offer discounted electricity tariffs for night time usage of electricity so electric car charging is most efficient at this time.
"Professional company. Neat and tidy and quick and efficient".
EV Charger SEAI Grants
Owners of a new or second hand Electric Vehicle can get up to €600 off the purchase and installation of an Electric Vehicle Home Charger.
Any private owner who buys an eligible EV in 2018 or later is eligible to apply for this grant.

The EV must be parked on an off-street parking location associated with the home and the charger must be connected back to the fuse board of the home of the applicant.
The Meter Point Reference Number (MPRN), which you can find on your electricity bill, will be used to confirm the location of your home.

The property can not be associated with a previous EV vehicle grant and charge point offer. For example, it can not have availed of the free ESB Ecars home charger pre 2018.
Do not commence any work before the start date on your Letter of Offer otherwise this expenditure will be deemed ineligible and you will not receive grant support for it.

EVs include Battery Electric Vehicles (BEVs) or Plugin Hybrid Electric Vehicles (PHEVs).
EV Chargers install gallery