This 11KWh photovoltaic solar system installed on a dairy farm in Munster by Gilroy's Green Energy Ltd will generate 11,550KWH of electricity per year saving our Clients €139,411.06 on their energy costs. Plus it will reduce their Co2 carbon footprint by 534,722KG over the next 25 years. We work on a 25 years as all of our photovoltaic solar panels come with a 25 year guarantee.
All of Gilroy's photovoltaic solar system(s) come under the SEAI Accelerated Capital TAX Incentive for limited company. Plus a sole trader will get up to 58% TAX Incentive on the cost of a Gilroy's photovoltaic solar system.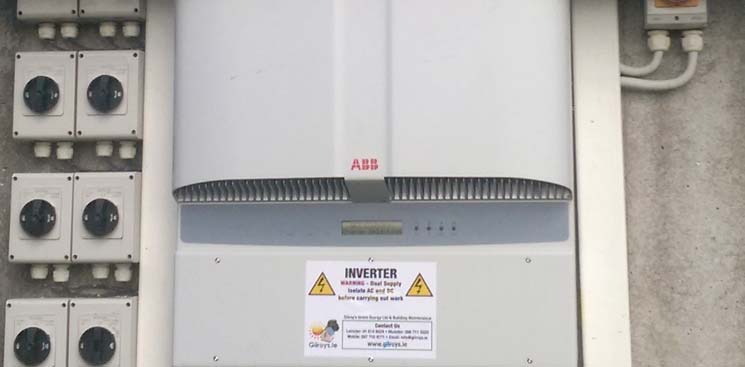 Gilroy's Green Energy does all of the paper work on your behalf with the ESB networks. So when we have your new photovoltaic solar system(s) installed by Gilroy's it's a finished job. We design your system to generate electricity that you are going to use. Every system we install is designed to each clients required usage of electricity during daylight hours. When we are finished your installation you will be issued with a package that will contain copes of your NC5 (6) form that we would have sent to the ESB networks, Certificate of Completion, Commissioning and invoice.
We can now install 100s of KWH of photovoltaic solar system(s). For are clients which have a high use of electricity. When we get the approval from the ESB networks.
We carry out installation throughout Ireland for Clients in the Agricultural, Commercial, Hospitality, Industrial and Residential sector. With over 30 years experience your work's will be in safe hands with Gilroy's Green Energy Ltd.
We also do a full Building and Maintenance service to all our Clients.