See one of our online systems running live right now
Fronius Solar.web is the free online service for remote system monitoring. You can easily monitor, analyze and compare PV systems from any PC connected to the Internet. Current system data are available 24/7 and presented in a way that is easy to understand. Fronius Solar.web is easy to operate, very user-friendly and has comprehensive analysis options. Individual access rights and multi-system management features enable you to customize it to your needs – whether private user, large system owner or installer.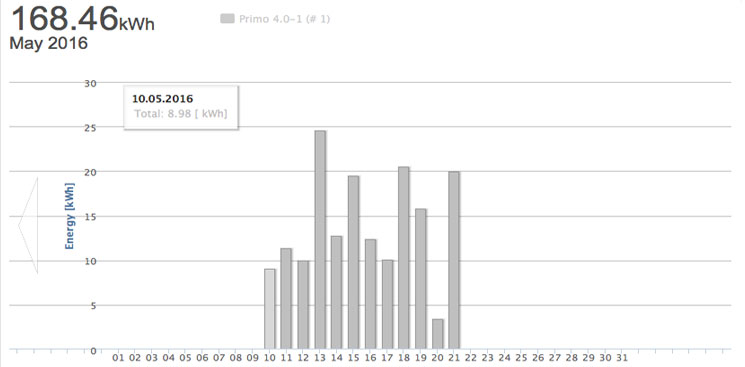 The most important information at a glance. The start page contains a monthly diagram and a power diagram with key system data, important user information as well as any warning messages. Current system data are transmitted automatically to Fronius Solar.web at regular intervals.
Multi-system management. Multiple PV systems can be accessed via one login. This makes possible new analysis and viewing options such as a total view of all systems in one single diagram as well as a comparison of several systems together.
Interactive diagrams. Interactive diagrams provide fast and easy navigation for the user. Simply move the mouse over the diagram to get a detailed view.